CLIENT-CENTERED.
DEDICATED TO QUALITY.
MUTUAL TRUST, UNDERSTANDING AND COLLABORATION ARE KEY TO EVERY SUCCESSFUL PROJECT.
Construction projects are complex and involve a myriad of subcontractors and suppliers, workers and millions of dollars in material, equipment and services. Optimizing performance and productivity at every stage of the process is critical to the success and long-term value of your project.
OUR PROVEN PROCESS
OUR UNIQUE APPROACH
Our client-centered focus ensures we exceed your strategic goals. Our dedication to quality and outstanding customer service is how we earn your trust.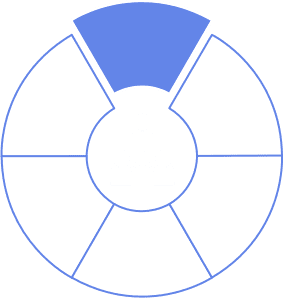 INITIATION
BUILDING THE TEAM
At Progress Carolina, our core values form our culture and guide our decision-making. That is why we place tremendous importance on building a team that embodies our values and shares a strong, collaborative relationship. This means, the right people are involved in your project, making the right decisions to ensure your project is successful.
Our proven process starts with getting to know you and understanding your vision. You learn about us, our services and the value we provide. Together we will establish the scope and define the expectations so that as we move forward with the project all variables are considered and a strategic, comprehensive project management plan can be created giving us a roadmap for success.
THE RIGHT TEAM TO DELIVER YOUR DREAM.
With an extensive network of professionals, we assemble the right team who will work efficiently to deliver your project on time and within budget. Our team members share a common commitment to excellence and are dedicated to providing best-in-class service. Our honest, single point of contact communication will keep you informed throughout the entire process.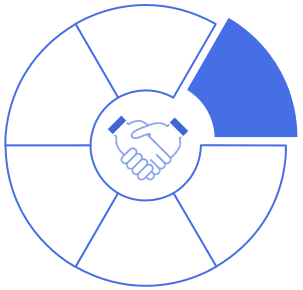 RISK MANAGEMENT
VALUE OF COLLABORATION
Our early involvement in the concept phase of your project gives us the opportunity to verify the scope to identify potential problems and provide insights to improve efficiencies and accelerate the build process. Aligning design with construction, we evaluate the feasibility and constructability of your project, exposing discrepancies and allowing correction before construction begins.
INTEGRATED, COLLABORATIVE AND CLIENT-CENTERED APPROACH.
Collaboration and early coordination with vendors, suppliers and subcontractors, allows us to anticipate design/construction issues and provide solutions at the onset, avoiding costly re-designs and delays in construction. Keeping our clients in mind, it is our approach and transparency of process that sets us apart.
PLANNING
OPTIMIZATION FROM START TO FINISH
Successful projects begin with great planning. We review all project variables and establish a comprehensive management plan that incorporates scope and considers budgetary objectives. We streamline the necessary steps to get your project underway in a timely fashion with all legal and permitting requirements obtained. Maintaining consistent communication among all team members, we proactively manage and monitor all phases of the process to avoid any potential scheduling, entitlement and construction issues.
FROM START TO FINISH, WE DELIVER YOUR DREAM.
We understand the importance of starting off on the right track and we take the lead. You can rely on us to thoroughly manage your project from start to finish. At Progress, our goal is to maximize the value we offer by optimizing your plans and setting specific goals and milestones to track results, control costs and provide accountability.
IMPLEMENTATION
VALUE ENGINEERING WITH BEST CONSTRUCTION PRACTICES
We leverage our extensive experience and best practices to analyze every project to determine inefficiencies, including overbuilt and under-designed items, reducing the potential for overcharges and expensive changes. Concentrating on maximizing resources, we are always looking for ways to improve functionality, reduce the build cycle and control costs.
WE PROVIDE BEST IN CLASS CONSTRUCTION PRACTICES.
Our team will review the project, understand our client's definition of value and, if possible, provide potential alternative solutions that will increase overall value. This phase has little impact on overall budget but will provide significant cost-saving and sustainability options. We assess every process, manage and control all costs and assume complete responsibility for the efficient, and successful completion of your project. We will provide detailed cost planning and cost control services to ensure your project is economical and stays within budget objectives.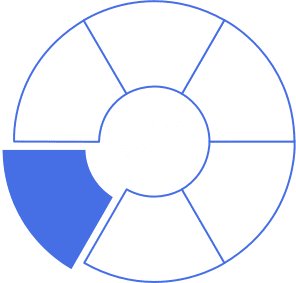 CONSTRUCTION
WE MAINTAIN THE HIGHEST QUALITY STANDARDS EVERY TIME
We strive to deliver your project in the most cost-effective way possible, while maintaining the highest quality construction standards. This requires a constant stream of communication so all team members understand their role in the process in order to be the most productive. We manage our projects with vigilance enabling us to provide streamlined scheduling, detailed reporting, cost control and budgetary oversight. With our personalized approach, we reduce the risk of delays and variances and keep your project running smoothly throughout all phases. Our constant flow of information creates operational efficiency eliminating downtime and increasing productivity.
WE DELIVER THE HIGHEST QUALITY WORK EVERY TIME.
Management of the quality standards for service is a part of the service we provide our clients. Through a robust quality management system, our superintendent establishes expectations and holds all involved to the highest standards of workmanship. Diligence, knowledge, expertise and careful oversight of the process ensure your project meets the strictest quality requirements.
DELIVERY
FACILITATION OF ALL PROCESSES EXCEEDING ALL EXPECTATIONS
By fostering an environment of collaboration, we deliver on time, within budget, and always exceed expectations. From groundbreaking to delivery, our exemplary service, consistent communication, and personal responsiveness ensures your complete satisfaction with our work.
WE ARE WITH YOU EVERY STEP OF THE WAY.
We stand behind our work and deliver to your expectations but our relationship doesn't end upon completion. We will facilitate a seamless transition to ensure that you know how your new building operates, assist your property management team or suggest one to preserve the value of your property, and will provide responsive service for repair if the need arises.
2780
APARTMENT HOMES BUILT
1066
COMPLETED SENIOR HOUSING UNITS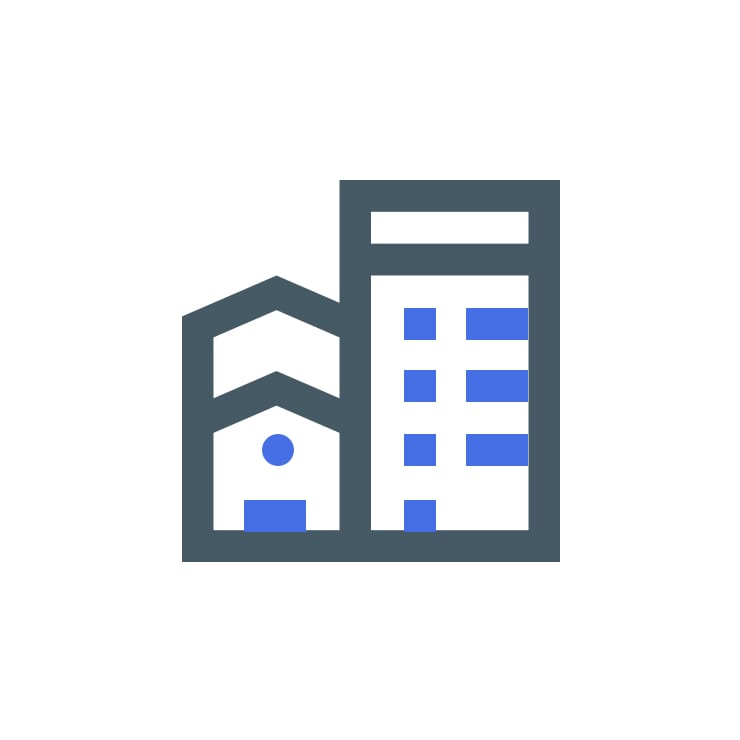 656
SUCCESSFUL LUXURY STUDENT HOUSING SUITES